Accelerate Innovation by Building Facilitation Capability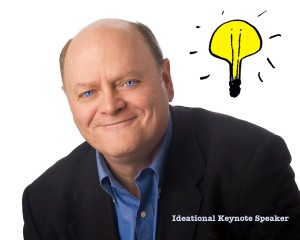 Everybody wants innovation but when it comes to the "how" many organizations are lacking what it takes. Innovation Facilitation is best done with a highly specific set of frameworks, tools, and techniques. If you know these tools — you accelerate innovation. If you don't, well, you might succeed accidentally but chances are you won't.
Train Your Innovation Team Leader in Facilitation Skills
The focus of the Denver public training course is to build innovation facilitation skills. From visioning to brainstorming to implementation, these thinking skills are  an opportunity to improve and grow innovation at your organization. Register Here.
Benefits: You'll save time by creating and sustaining faster innovation cycles. You'll save money because you won't need to hire expensive professional facilitator's and outside consultants. Ultimately, you'll innovate, and that's essential to the survival of your organization.
Learn how to manage and facilitate innovation project teams in:
Getting an organizational mandate for innovation
Building a team with diverse thinking skills
Visioning what's possible and choosing projects
Conducting idea generation and concept development (aka "brainstorming" but brainstorming done well)
Pitching management for resources and commitment
Developing action plans
Managing continuous innovation project cycles
Organizations like Hershey, University of Chicago, YUM, Sanofi Pharmaceutical, and Johnsonville Sausage have all benefited from this training. Gregg Fraley is a master facilitator and innovation trainer. He's lectured at Notre Dame, Berkeley, and Cambridge in the UK on these skills.
Gregg Fraley is collaborating with Smoyer & Associates and the Community Resource Center to host a public training course in Innovation Facilitation, in Denver, on February 1, 2, and 3 in 2017. The course is to be conducted at the Community Resource Center facility, located at 789 Sherman Street. Register here.