Gregg Fraley hosts and facilitates a monthly Writers Creativity Jam in Three Oaks, Michigan.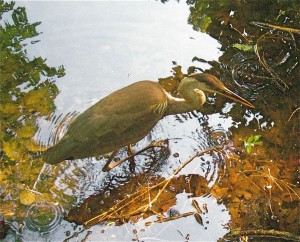 If you are a Writer, or desire to write, and,
You're considering a writing project — but have not moved into action
Have a manuscript — but have hit a roadblock or have lost motivation
Need a change of scenery to reflect, think, and make notes about a writing project
Have writers block and want help breaking through
Wish to network, talk shop, and learn with other writers about all matters writing
Come join us at the next Writer's Creativity Jam. Yes, it's a workshop, but with a difference. It's hosted and facilitated by a noted, fun loving, experienced creativity expert. The setting is quiet, calm, and gloriously beautiful, a Walden Pond in Michigan's Harbor Country.  What happens?
You'll meet other writers, work together, and work alone to take your project to the next level
Distractions are kept to a minimum, cell phones are checked, and web access is limited
Since Jams are limited to 12 or less people, you'll get personal attention
It starts officially on Friday afternoon at 3:00 PM (EST) and ends Sunday evening at 5:00 PM
Facilitated networking means you'll meet and learn from everyone
Structured activities for writing challenge exploration, idea generation, and action planning, including Improv games (voluntary), storytelling, guided visualizations, and more
Facilitated sessions for solving writer's challenges, working individually as well as in groups
Tools and techniques for proposing, selling, and promoting published work
Readings and feedback sessions (voluntary, and with an emphasis on positivity)
Focused solitary writing sessions
Time and space to reflect — a Chartres style labyrinth for walking meditation is on-premises
Time to fish, hike, swim, ride bikes, do yoga, or just write
One good party and/or an outing to The Acorn Theater in Three Oaks or Journeyman Distillery
You'll walk away with:
Ideas you can use — lots of ideas
New material created and a specific plan on how to move forward
Motivation to get projects underway and finished
New tools and techniques for addressing writing challenges
You'll continue to learn from, and work with, new friends and colleagues
A signed copy of Gregg Fraley's business novel: Jack's Notebook (a useful tool for problem solving)
The Venue
The country home (aka "The Tree House") of Author and Creativity Facilitator, Gregg Fraley
Ten Acres of old growth woods with walking paths
A two acre pond with fish, snapping turtles, and a paddle boat
A wide variety of birds and their lovely sounds and sights
A four person hot tub
Three miles from the artisan village Three Oaks or New Buffalo, Michigan (close to many hotels and B&B's)
90 minutes from Chicago O'Hare or Loop
Participants can stay at a nearby B&B or hotel (five minute drive). Food and non-alcoholic beverages are provided. The cost is $135.00. The Next Jam is: May 30, 31 & June 1, 2014. Email to: gregg@greggfraley to reserve your spot and arrange payment. Schedule: July 18, 19, 20 — 2014 August 8, 9, 10 — 2014