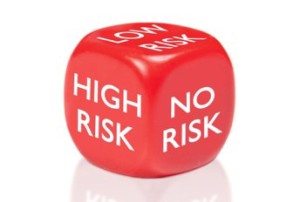 I recently was a guest blogger for Gibson Insurance and I wrote this piece about the risk of Not Innovating.
I'll make the point again here — with fewer words. For more detail, read my post over at Gibson.
Risk Aversion is a Risk Itself
Many leaders pull back on innovation programs because of expenses, and, fear of change. They settle for small changes and improvements and continue to look at innovation as if it's extra work. They pay lip service to innovation and waste time doing culture assessments. They also spend precious time developing a precise process for innovation. Cultural awareness of the climate for innovation is a good thing, and a defined process is as well, but don't spend a year doing it. Instead, get started on innovation projects.
Learn as you go!
What leaders risk by pulling their innovation punches is — everything.
There are some businesses and industries where change happens slowly. Leaders in those sectors can get by being very careful — for many years sometimes. And yet, invariably, someone, a start-up or a competitor, changes the paradigm. If you wait until that moment to start innovating it will probably be too late. You won't have grown the skill set. You won't have a team in place. You won't have a pipeline of ideas and nascent products and services.
So, the simple solution: invest in innovation training and programs. Make innovation part of your culture with innovation projects. Projects are how you change your culture. In fact, nothing else will change your culture.
Bottom line: Leaders — take more risk on innovation because your organizations future depends on it.